There is nothing quite like the excitement of a child with a wiggly tooth. The anticipation of the pending visit from the tooth fairy that builds each day until finally -- the tooth is out!
Now what?
Some tooth fairies leave little gifts, others leave money, and some might even leave both. No matter what, it's definitely a fun time in our house when a kid loses a tooth!
I have a few ideas that I love to use to keep the magic of the tooth fairy alive for my kids:
1. Tooth Fairy Printables
We have some adorable Tooth Fairy printables you can download HERE. You will find a personalizable Tooth Fairy letter, a tooth certificate, a door hanger to remind the Tooth Fairy to "stop here," a tooth receipt, a tooth report, and a tooth chart! There are two different designs to choose from, series 1 and series 2.
2. Origami
You can make amazing shapes and animals from just a $1 bill! I've created a butterfly, a heart, and even a sword out of bills for a very impressed little boy. You can see more ideas for inspiration and directions HERE.
3. Fairy Dust
I like to sprinkle a (very!) tiny bit of glitter on a pillow as part of our family's tooth fairy magic. I've also painted dollar bills with glitter nail polish or glitter paint. You can do the same with a printed tooth receipt from our Macaroni Kid Tooth Fairy Printables HERE!
4. Make a Tooth Fairy Box
Ease worries of the Tooth Fairy not being able to locate that coveted tooth by helping your child create their own decorated and personalized box to keep their tooth in! Not the crafty type? I've got you covered with ideas and tutorials HERE.
5. Make a Tooth Fairy Foot-Prints
Take a doll shoe and glitter and create tiny Tooth Fairy Foot-Prints on your child's bedside table, desk or windowsill! More Ideas HERE.
6. Make a Tooth Fairy Pillow
Boxes not your style? Gather some fabric scraps or felt pieces and create a personalized Tooth Fairy Pillow with your child. Find inspiration HERE!
7. Make a Tooth Fairy Door-Hanger
Pair our printable door-hanger with a small mesh drawstring craft-bag for your child to signal the Tooth Fairy that they have a deposit for her to collect! Find inspiration HERE.
8. Have the Tooth Fairy Leave a Receipt
Use one of our downloadable printables to leave your child a receipt for their tooth (download with our personalized letter from the Tooth Fairy HERE!)
*You will find our Tooth Fairy printables and a personalized letter from the Tooth Fairy HERE!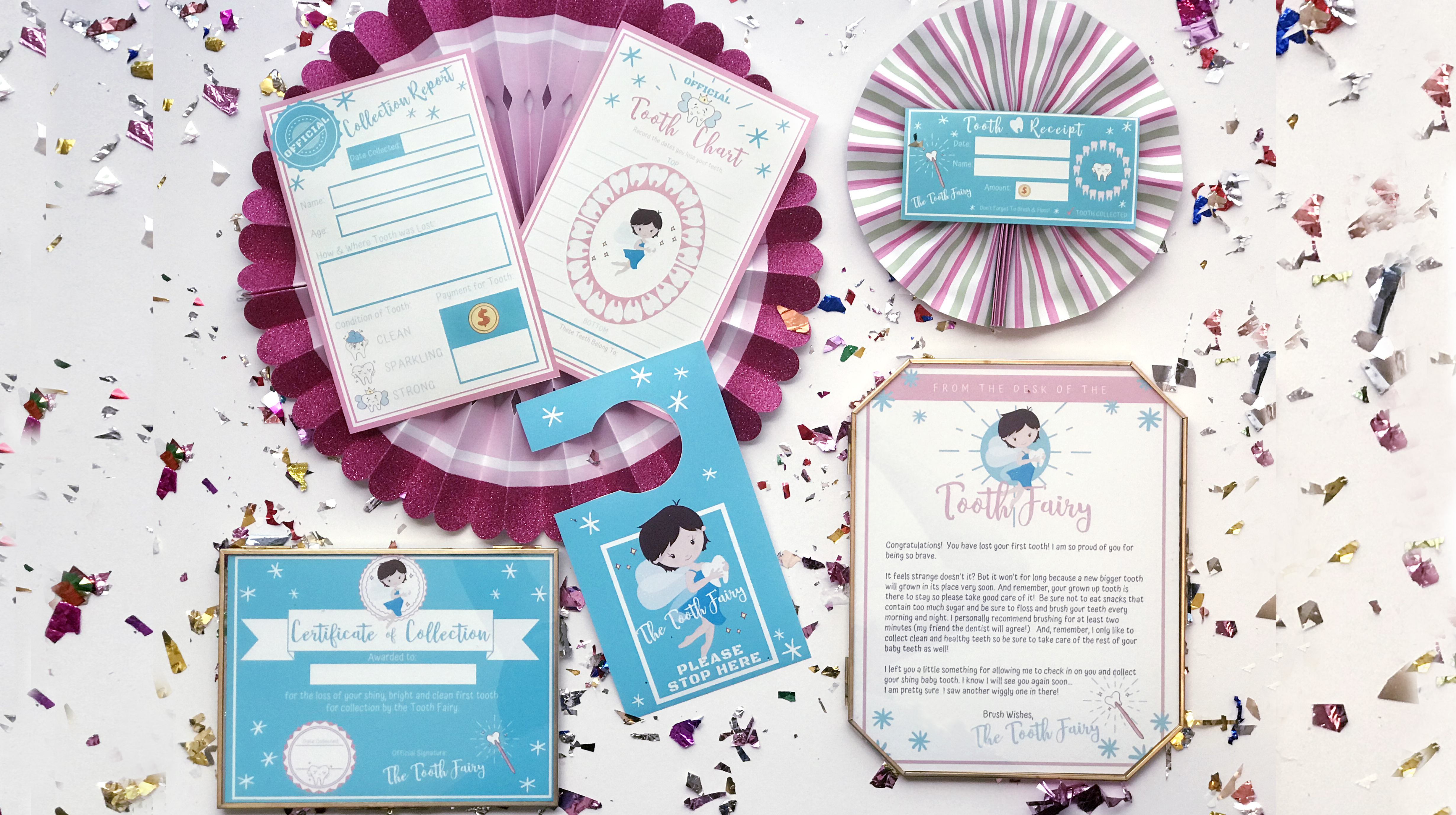 🌸 Macaroni Kid Shreveport-Bossier Moms In the Know is a free weekly e-newsletter and website that highlights all of the great things for kids and their families to do in our community. Plus, you can find fun activities, family-focused businesses, book and product reviews, recipes, crafts, and much, MUCH, more! Macaroni Kid Shreveport-Bossier Moms In the Know serves families in Shreveport, Bossier, Haughton, Benton, Vivian, Minden , Stonewall and other surrounding communities.🌸
🌸Get a FREE event calendar for the Shreveport-Bossier Area and beyond full of festivals, fairs, activities, events and more! Sign up by clicking HERE!🌸
🌸Is your business, church or group holding a family-friendly event that is not listed?🌸 Submit the event by CLICKING HERE! Thank you!🌸