Summer is crazy busy and there are tons of camps offered but I wanted to pick one camp that would be where my daughter would really learn something to take with her in the future and it not involve electronics. Personally I failed Home Economics in high school (do they even offer that anymore?) but my Mom is excellent at sewing and I was hoping that it would be passed down. Obviously they won't learn all of the skills in one week but it's a good start and lots of fun, especially with friends. So we grabbed a couple of her friends and dropped them off at The Sewing Shop every day for the week. Amelia was very hesitant but by the end of day one she was excited to be learning to sew.
Each day the girls made a new project, the theme was My Room so they created things to use in their rooms. I was amazed at how patient the teacher was with the varying personalities of the girls which included some wildness, but she took her time with each one. Some had a few skills and some (Amelia) was pretty much lost on all of it. But in the end they all finished their projects and had a great time. They even had a fashion show at the end showing off all of the goodies that they made!
Although summer is over The Sewing Shop still offers classes for kids and adults. Each month they have a class for kids, each has a different theme and the cost includes all items needed. You can bring a sewing machine or use one of theirs which is what we have done so far. If we can keep Amelia up and going with enjoying sewing I plan to surprise her with a machine for Christmas, which I can buy right at The Sewing Shop! They even offer one-on-one lessons which we plan on doing as we get school situated.
If you are looking for something to entertain your kids and with a purpose I highly recommend sewing classes at The Sewing Shop. You will love the staff and can entrust them with your kids.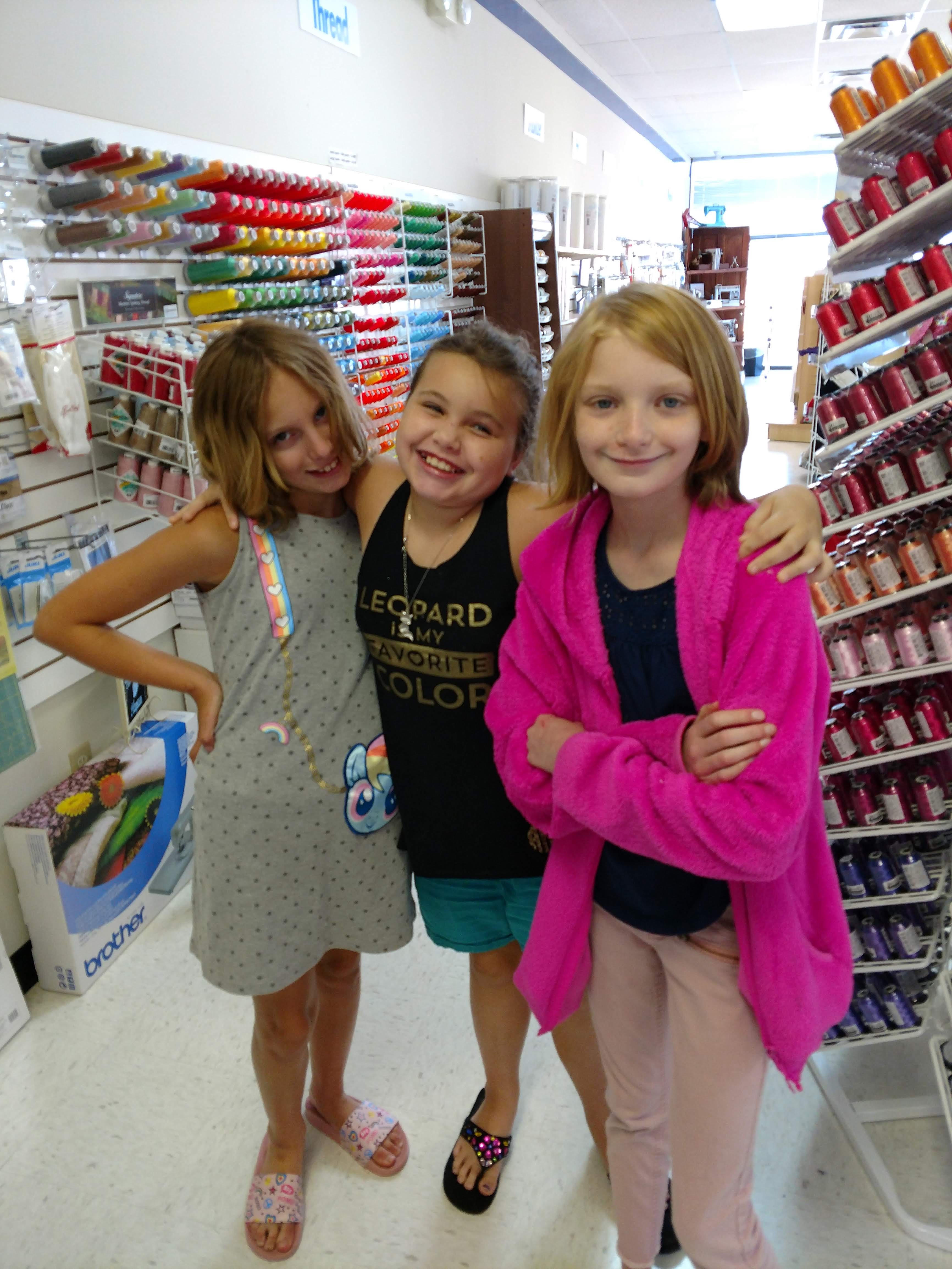 The buddies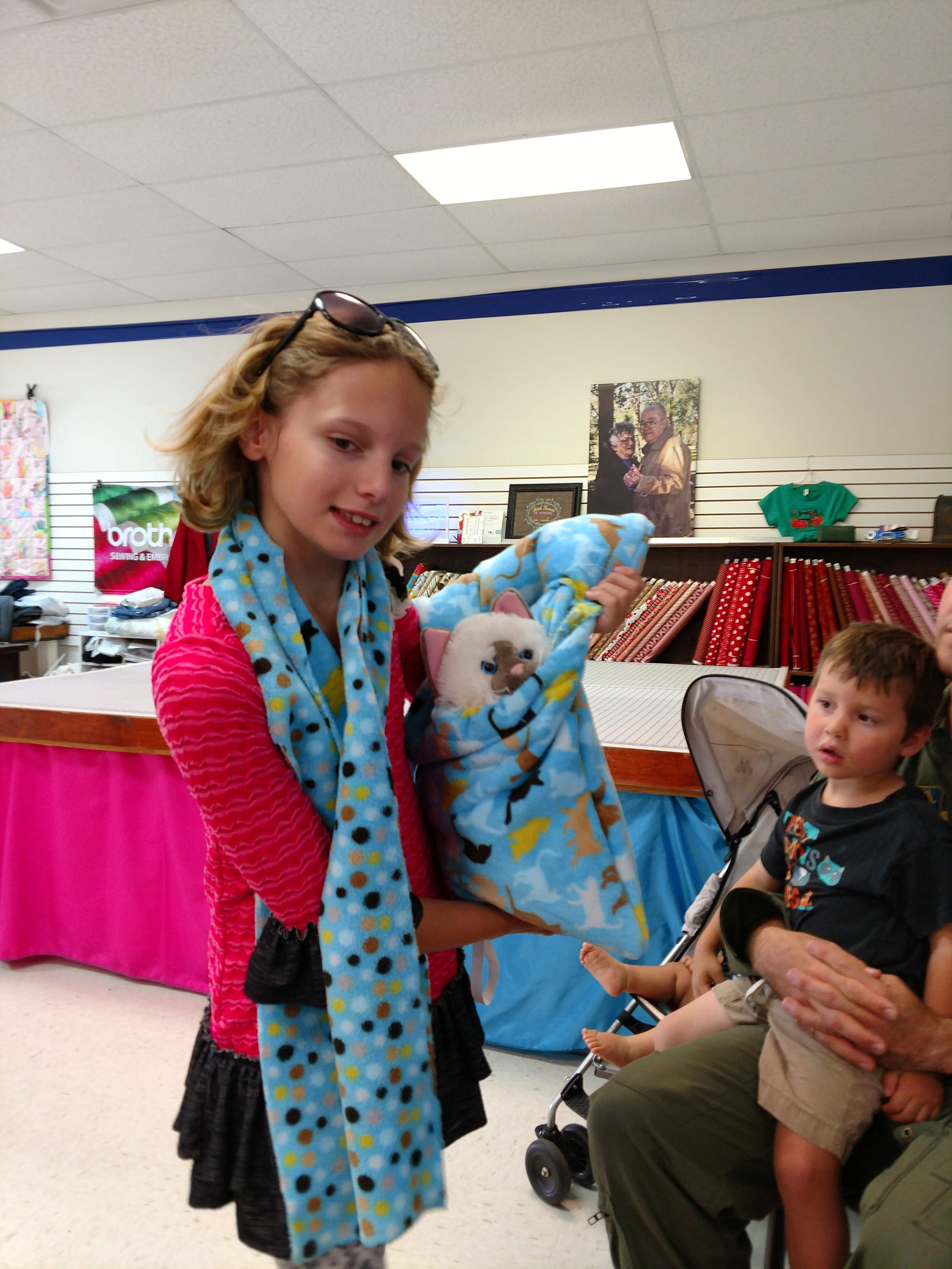 Fashion Show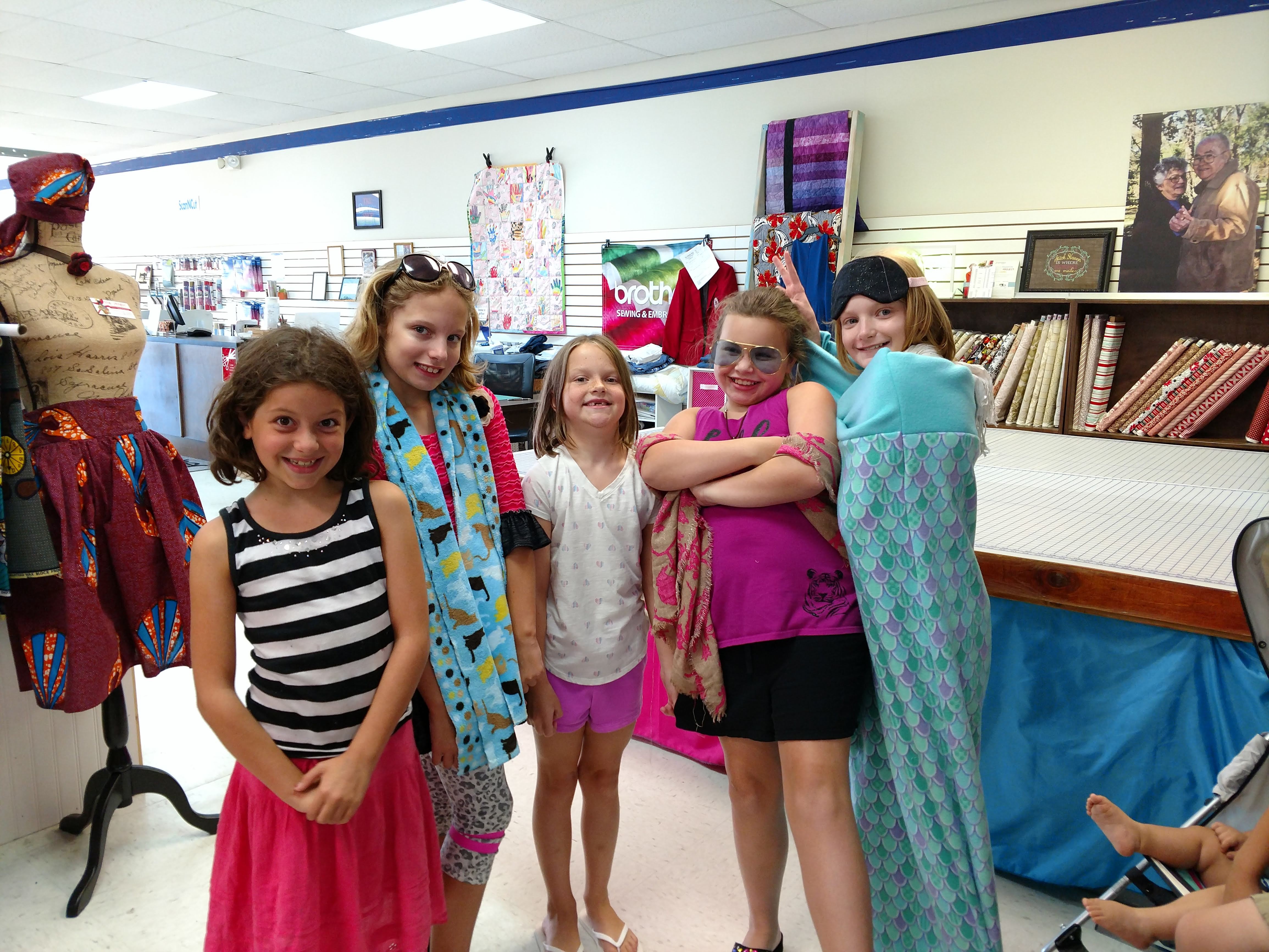 The whole gang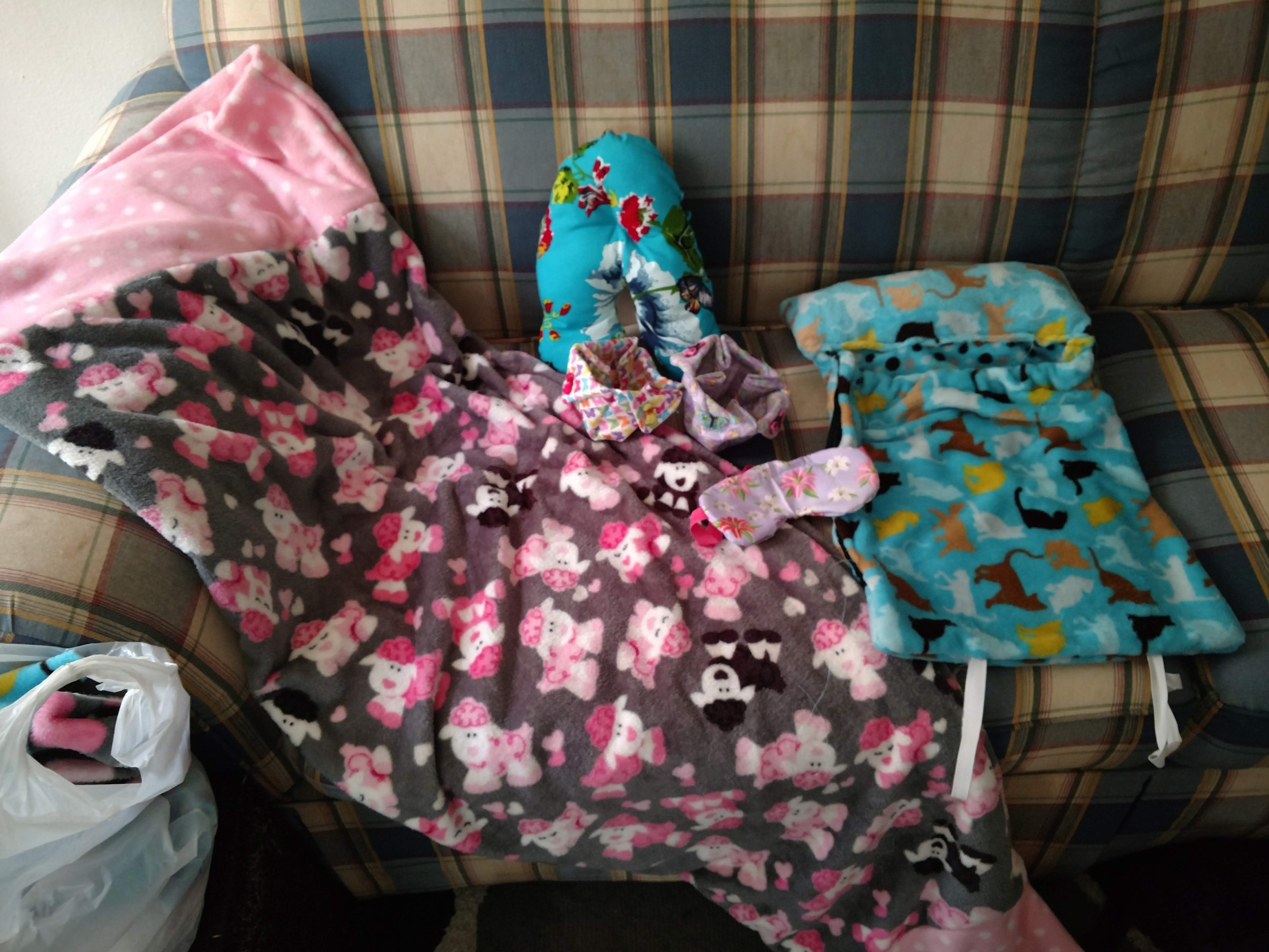 She made this all herself and yes, she still uses all of it!