Summer is here and in typical Louisiana style it is HOT! I don't know about you but I feel like every year the heat gets worse and worse, I'm not sure if it's age or global warming but I do know that I am doing my best to stay cool.
Recently our corporate office reached out to me to do a review of some great products and to use the Walmart grocery pickup to do it and while I had been hesitant to use grocery pickup I decided to give it a try. I am a person that likes going shopping at the grocery store and really like putting my hands on things, besides how can I depend on someone else to get what I want right? But it was Mothers Day weekend and I needed groceries and more time so I thought this may help. But can you really order groceries and have the ice cream stay frozen? As hot as Louisiana gets I thought there would be no way but I was wrong. Let me tell you how it works (I am doing this from my phone while eating lunch but you can do it from your computer as well):
Step 1-Create an account at Walmart Grocery (this is different than your regular Walmart account if you use savings catcher like me)
Step 2-Select your store and pickup time.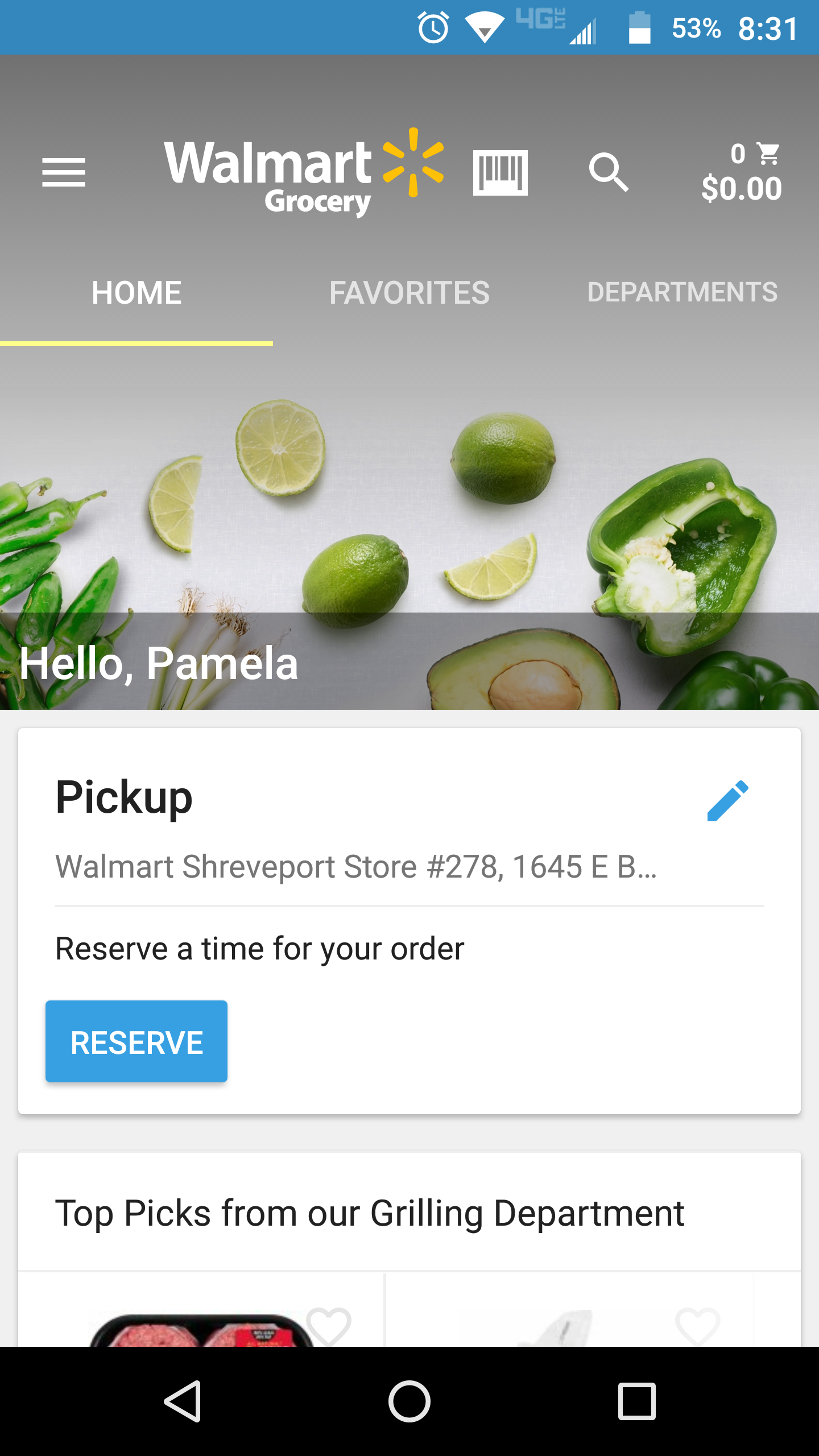 Step 3-Find the items that you want to order, you can search as well as there are suggestions listed or you can shop by department. I searched for some of the Unilever products that I was asked to try, I knew that we love Popsicles around here during the summer so that was first on my list. Other products to try are Popsicle® pops and New Popsicle® Fruit Pops, New Magnum® Tubs, New Good Humor® Reese's ice cream bars, New Breyers® 2 in 1 ice cream products, Klondike® ice cream bars. Continue adding items until the minimum is reached.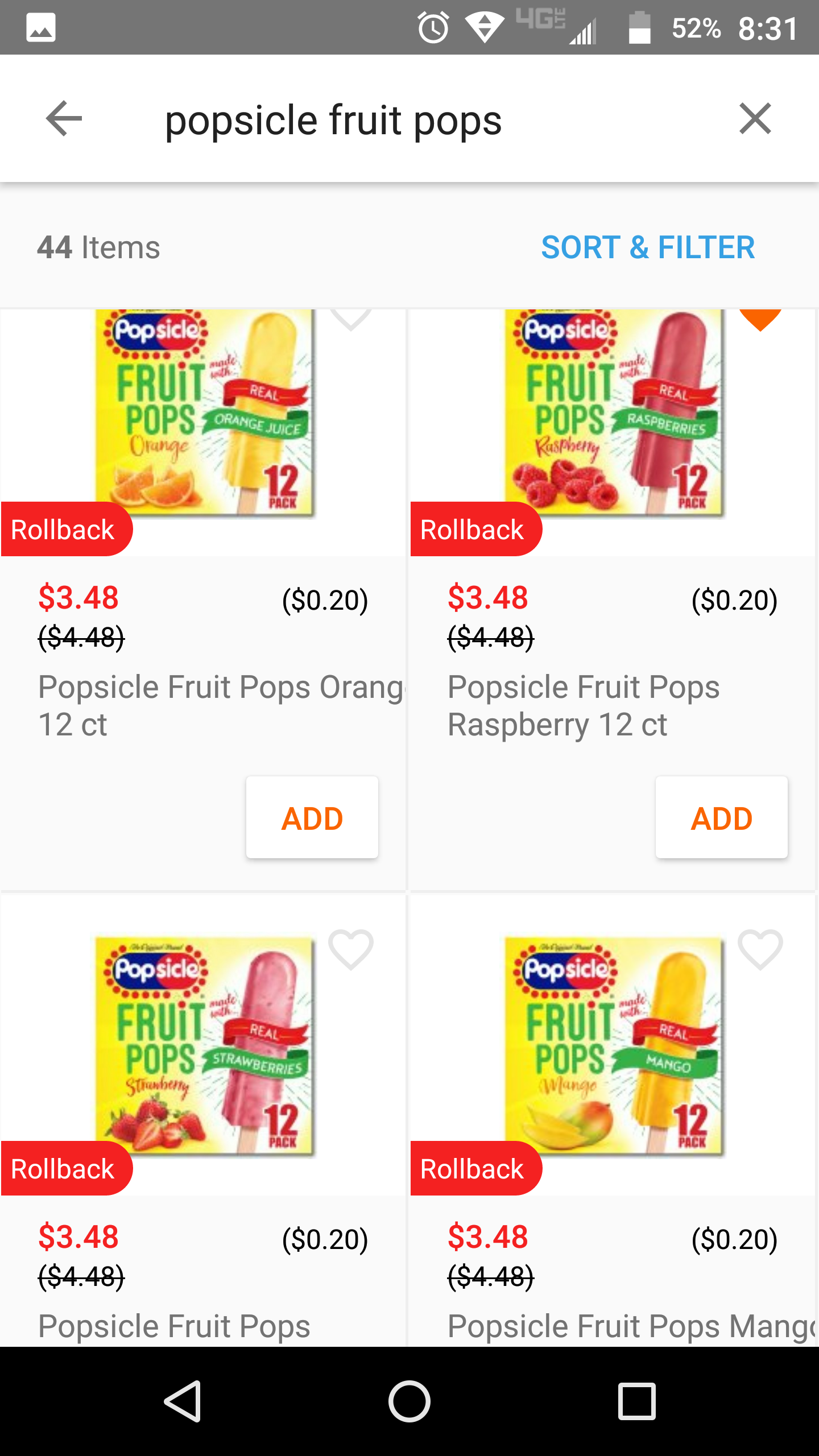 Step 4-Confirm the order and enter payment information. Be careful here! If you use Savings Catcher it will save your credit card info and you will need to delete that unless you want to use that same card next time, I learned the hard way. Confirm pickup time and submit order.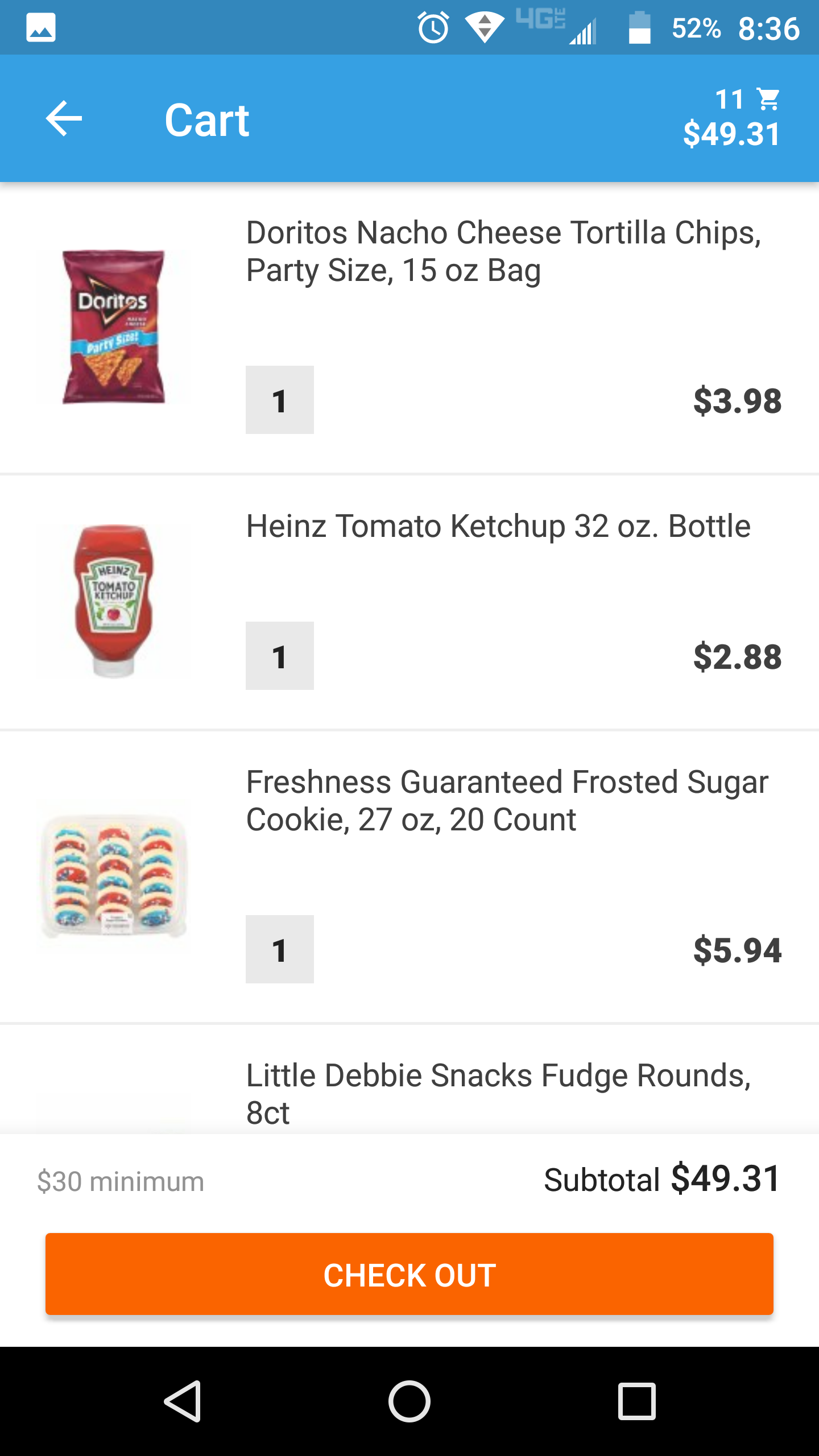 Step 5-Wait for the email or text saying "Your order is ready for pickup!". Then head to the store! You can check-in and they will be waiting for you or you can call the number when you arrive that is listed on the sign at the Pickup area.
I checked in on the way and when I arrived two young men immediately walked out the door and put my groceries in the car, I didn't even have to call. I signed the sheet and back home I went. I was able to get home, unload and put up my groceries and go on to my next appointment with little or no fuss! My ice cream was still perfectly frozen. And my order was right!
I really enjoyed using this service and saving myself time that I really didn't have and was quite impressed with the service that I received at the store. Will I use Walmart Grocery Pickup again? Not every week because as I stated, I really enjoy shopping as "my time" but I will use this service on times that I just can't go spend an hour at the store or if I'm sick and my family still insist on eating. I can highly recommend it to someone who does not enjoy shopping, you will save time and energy and I know you'll enjoy the service as well.
So about that ice cream...
The ones I tried were Klondike Ice Cream Bars Heath and vanilla and they are amazing! My husband ate most of the vanilla and I'm still enjoying the Heath as an occasional treat. My daughter LOVED the Orange, Cherry and Grape Pops. But my favorite? The Popsicle Fruit Pops Raspberry flavor, it is delicious! I plan to keep those at the house for those days that I need to cool off either physically or after my family makes me crazy. Stick around our Facebook page for a live review of the delicious Popsicle.
Disclosure: Content sponsored by Unilever and Walmart Online Grocery Pick Up, but all opinions are my own.