Many of us are looking for unique ideas for Christmas gifts, something for that person who seems to have everything or the picky recipient. Macaroni Kid Shreveport-Bossier did some research and found great ideas for gifts that would last for a year and some even helped great organizations. I reached out to several and while I know there are more, these are the ones that got back to me.
Memberships are the best way to support RFC and start at just $55/year. All of our membership levels and their associated perks can be viewed on our website.
Our current membership campaign celebrates the best movies, the best community and the best members that make RFC possible. Our memberships now have an option to auto-renew annually and you are able to submit gift memberships as presents for friends and family.
By becoming a Friend of the Strand Theatre you will be supporting wonderful performances and events and this beautiful venue. You can also buy gift certificates for any show by contacting the Box Office. The gift of art will always be remembered.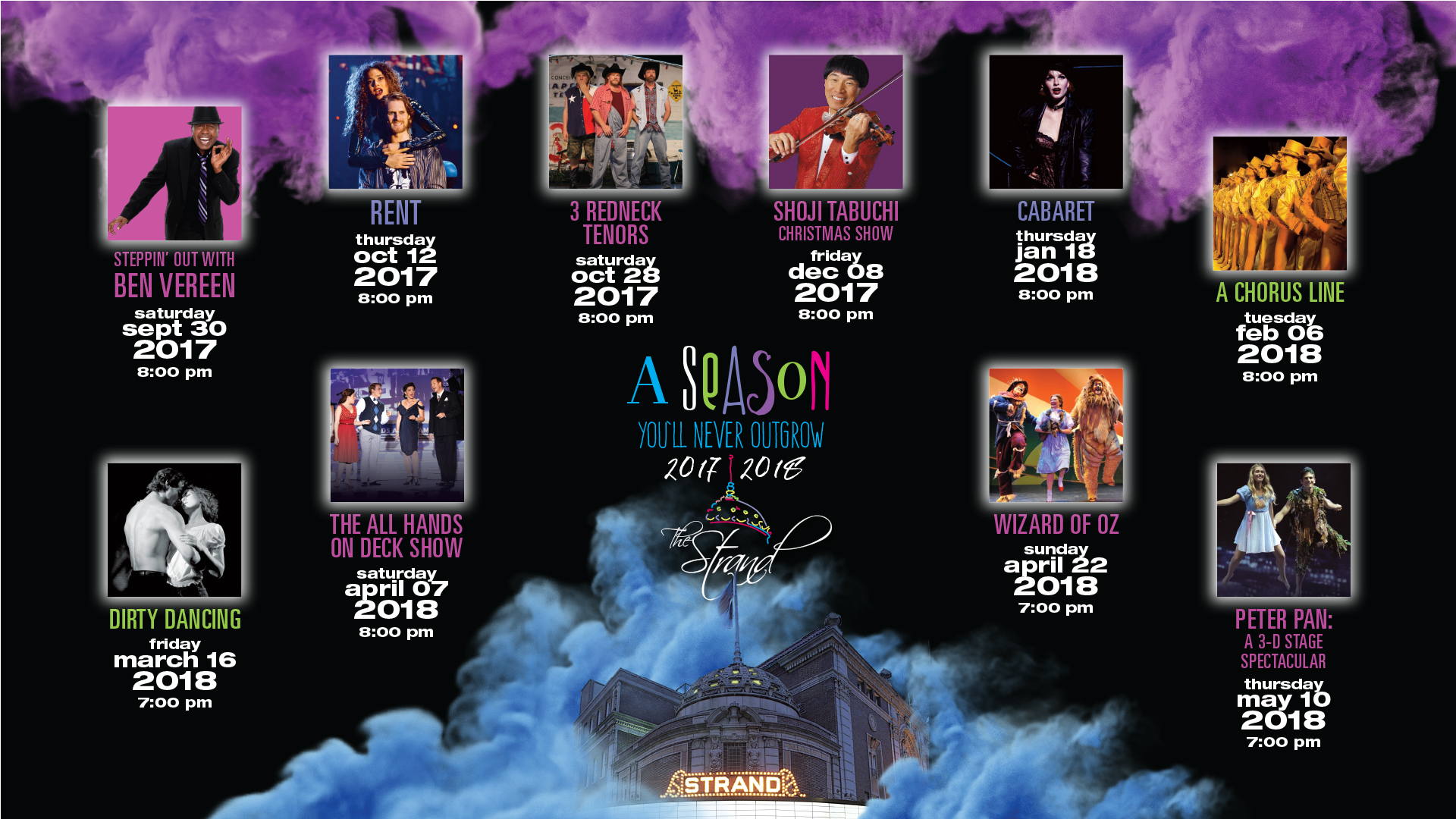 Shreveport Water Works Museum has free admission, but donations are gladly accepted. First time members receive a Shreveport Water Works Museum T-shirt and also receive the quarterly newsletter with their membership. We have a few membership levels to choose from:
Individual $30
Family $50
Family Premium $100
Legacy $250
Benefactor $500
Other, choosing their own price point above $500

We are a 501(c)3 and memberships help keep us open to the public. It's a great place to learn about the history and science of Shreveport's water system.

We are home of America's last operating steam water works when retired in 1980. It operated from 1887-1980. We are a National Historic Landmark and a National Historic Civil Engineering Landmark.

We do offer tours for groups of all ages, including schools and homeschoolers.

I'm not sure there's more to say here but a year of going to see the animals and feed the gators? Yes please. Getting this for a family would ensure a fun year and they would think of you every time that they went. And don't forget about the Gator Raceway now open! Prices vary but this gift will be full of fun!
The new BHP Billiton YMCA is full of amenities for everyone in your family. It's a place you and your family can grow stronger, healthier and have fun together! Enjoy working out with state-of-the-art equipment, take your pick of over 150 group exercise classes (including kids classes for ages 4+), or shoot some hoops together in the full size gymnasium. Enjoy indoor aquatics opportunities year-round. Splash and play in the family pool, log some laps in the 50-meter pool or try out a paddle board yoga class. Beyond the exercise and excitement, you'll find incredible fellowship amongst our Y community that creates a positive environment that nurtures the potential in all of us.
 
Gift Certificates Available (Begins Dec. 1, 2017 and can be purchased at the front desk of either Y location.)
Membership for Individual or a Family (3 month, 6 month or Annual) | Swim Lessons for Members & Non-Members | Personal Training
 
BENEFITS OF BEING A MEMBER:
 
A Better You Makes A Better Us!
When you become a member of the YMCA of Northwest Louisiana, you become part of a community that is committed to healthy living, youth development, and social responsibility. The Y brings people together, connecting people of all ages and backgrounds. The Y nurtures potential, and we believe that everyone should have the opportunity to learn, grow, and thrive.
 
Value of a YMCA Membership
Privileges at both our Downtown and BHP Billiton YMCA branches
All fitness classes are included in your membership at no extra charge
New members receive a free one-hour equipment orientation from a certified personal trainer
Special membership rates on youth sports, swim lessons, camps, and more
We participate in the AWAY Program. Always Welcome At the Y means when traveling, your membership is good at most YMCA's nationwide for little or no additional charge.
 
Membership Types & Rates
Membership Type
Joining Fee
Monthly Rate
Student *
$30.00
$37.00
Adult
$50.00
$54.00
Family **
$75.00
$90.00
Senior Adult ***
$30.00
$40.00
Senior Family ***
$50.00
$65.00
Fire/Law Enforcement/Military Adult $0 Joining Fee $44.00/month
Fire/Law Enforcement/Military Family $0 Joining Fee $70.00/month

The past few years we've been enjoying our Splash Kingdom season passes, it gives us something to look forward to and a great way to cool off. This year they are changing the price structure to work more for individual needs. 
Christmas Sale Length – prices are valid until 11:59pm on Dec. 31st, 2017
Blue Pass - $79+tax
Silver Pass - $89+tax
Gold Pass - $175+tax
 
Splash Kingdom is proud to offer 3 season pass options for our guests during the 2018 season. Splash Kingdom's 3 season pass options allow our guests to have more control and flexibility when purchasing their season passes. The 2018 season pass coupons also allow the guest to pick which Food or Gift Shop items they want to use their coupons on.
 
Shreveport Website
http://www.splashkingdomwaterpark.com/shreveport/
 
Direct Link to Shreveport Online Store for Season Passes
http://splashkingdomshreveport.pfestore.com/retail/WaterparkTickets/SeasonPasses/Default.aspx