I want to start my first column with a thank you to Vickie. She has been a godsend these past few months as she taught me the ins-and-outs of this job. I can't thank her enough for the mentor she has been, and I have very big shoes to fill taking over from her. Vickie, enjoy retirement and know that you will be greatly missed at the library!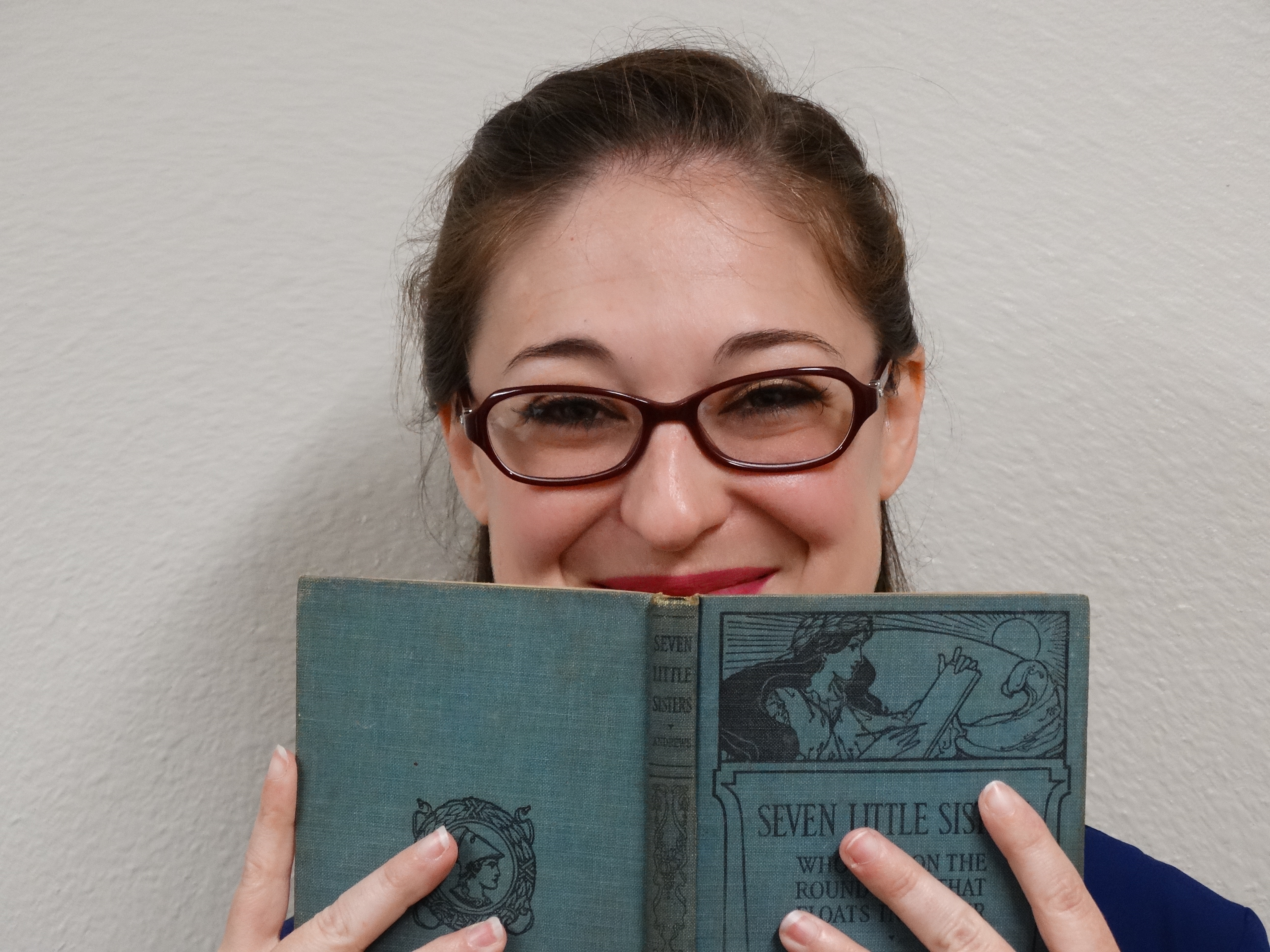 As we say goodbye, we also carry on with some well-loved traditions one of which is our annual Give for Good drive! It's that time again to help the Food Bank of Northwest Louisiana and Toys for Tots. Bring in canned goods, non-perishable food items, or new-unwrapped toys to any of our locations during the entire month of November.
From November 1st to the 30th we will be offering fine forgiveness for the items you donate to either organization. See our website, www.bossierlibrary.org, or visit or call any of our locations listed below for additional details. Any contribution you are able to make is much appreciated.
Note:
All Bossier Library locations will be closed Friday, November 10th in honor of Veteran's Day.
Aulds Branch   742-2337                                                                                                                                
Tues., Nov. 14 at 11a.m., for ages 18 and up – Book Club
Wed., Nov. 15 at 1p.m., for ages 6 to 18 – Homeschool Art/Music Class
Benton Branch   965-2751
Fri., Nov. 17 at 3:30p.m., for ages 13 to 17 – Teen Activity
Tues., Nov. 21 at 3:30p.m., for ages 6 to 12 – After-School Program
Bossier Central 746-1693                                                                                                                       
Thur., Nov. 16 from 5:30 to 7:30p.m., for ages 18 and up – Adult Book Club
Fri., Nov. 17 from 3:30 to 5:30p.m., for ages 6 to 12 – Adventures in Writing
East 80 Branch   949-2665
Wed., Nov. 15 at 10:30a.m., for ages 5 and under—Lapsit Story Time
Thur., Nov. 16 at 3:30p.m., for ages 6 to 12—After School Story Time
Haughton Branch   949-0196 
Thur., Nov. 16 at 9:30a.m., for ages 18 and up – Good Books Book Club
Thur., Nov. 16 at 3:30p.m., for ages 13 to 17 – Teen Hour
Plain Dealing Branch 326-4233 
Tues., Nov. 14 at 4:00p.m., for ages 13 to 17 – After-School Game Day
Wed., Nov. 15 at 12:00p.m., for ages 18 and up – Adult Coloring
Tooke Branch   987-3915 
Thur., Nov. 16 at 10a.m., for ages 5 and under—Story Time
New Books
Fiction
"Fairytale: a novel" by Danielle Steele
"Twelve Slays of Christmas" by Jacqueline Frost
"A Plain Leaving" by Leslie Gould
"Ghost Heart" by Lisa Harris
"Ghost on the Case" by Carolyn Hart
"Cast Iron" by Peter May
"The Prague Sonata" by Bradford Morrow
"The Sea Peoples" by S.M. Stirling
"An Irish Country Practice" by Patrick Taylor
"The Essence of Malice" by Ashley Weaver
Nonfiction
"The Women Behind Rosie the Riveter: Working for the U.S. War Effort" by Pamela Dell
"Hidden Mickeys" by Steven M. Barrett
"Lonely Planet: Honolulu, Waikiki, and O'ahu"
"Hollywood South" by Linda Thurman
"Baby Names 2018" by Eleanor Turner
"The Misadventures of Awkward Black Girl" by Issa Rae
"Trio: The Tale of a Three-Legged Cat" by Andrea Wisnewski
"Unshakeable: Your Financial Freedom Playbook" by Anthony Robbins
"How Not to Kill Your Houseplant: Survival Tips for the Horticulturally Challenged" by        Veronica Peerless
"A Haunted History of Louisiana Plantations" by Cheryl H. White