The Leaps & Bounds Playground is a playground for ALL and they need our help. On Saturday, October 28th from 9am-1pm volunteers are needed to weed, replant the beds, mulch and in general clean up the playground. Bring your gloves, tools, brooms and a willing heart to help make this park the best it can be. For some kids it's the only place they can play like other kids, it truly makes a difference in our community. 
Helping keep the park clean and safe helps kids like Gus, here's what his mother Amanda had to say:
At most parks, Gus can only sit on the sidelines and watch the other kids play. It's hard to watch him and know he wants to be having fun too. At the Leaps and Bounds Playground at A.C. Steere Park, he can get on the equipment in his wheelchair or his gait trainer. He has been involved in games of chase and hide-and-seek with other kids, and he loves to go fast on the ramps!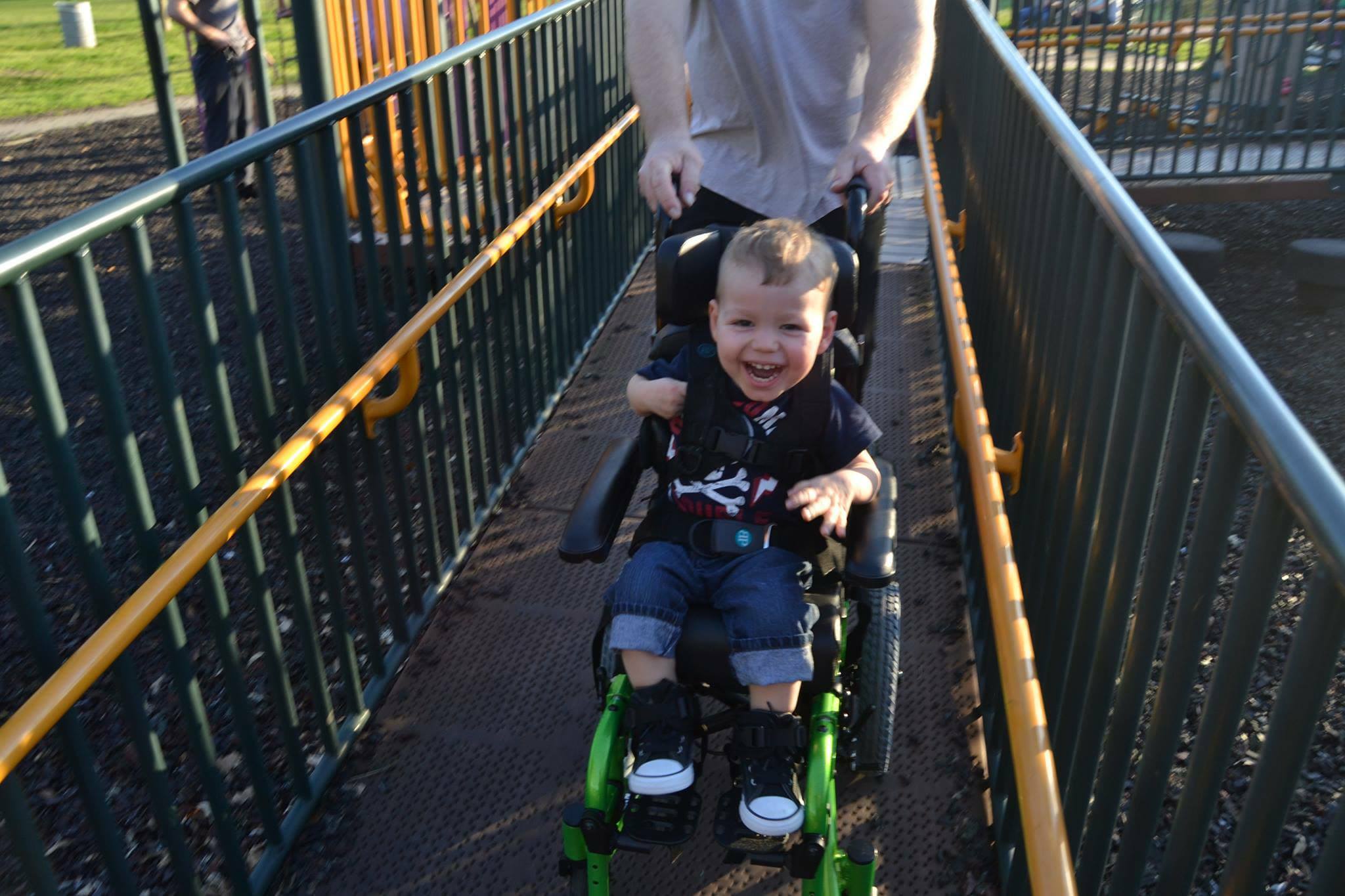 ​
If you can't make it then please consider donating, this park is put together and run strictly by donations from our community and we need help to keep it running great!