The end of school. Chaos trying to fit in those last few school activities and making sure the kids are ready for the next grade. It can cause a Mom to lose her mind. And I did.
I got a little ahead and behind on sponsored articles and was all jumbled up but now school is out and I'm back on track. Thanks for understanding!
Be sure to check out all we have going on in the community with our calendar. See our Summer Fun Guide for some great local things for kids and families to do, check back often because we are still adding them. 
Check out our Summer Bucket List and make your own, sometimes things get crazy so it's nice to have a list.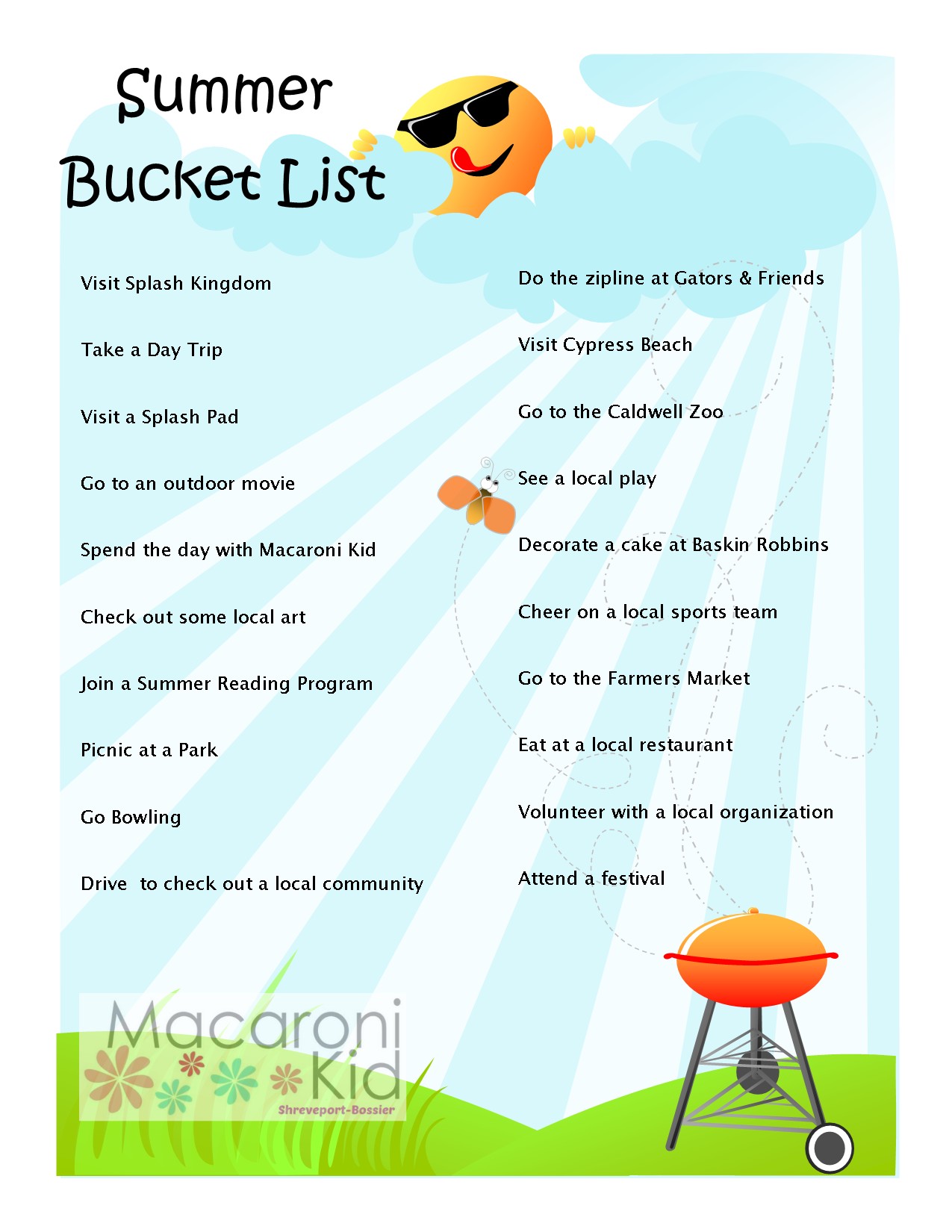 ​
Know of an event not listed? Submit it here so that I can add it.  I hunt down events but sometimes a little help goes a long way and if you are putting together an event contact me so that we can promote it together.
Macaroni Kid Shreveport-Bossier is OUR newsletter. If you have something you want to see or share contact me at pamelak@macaronikid.com.  I want this to be a community project and want to include things that all of our local families want to see.
Thanks for reading and for supporting this endeavor. I love being able to support my family while being part of an amazing community.
HAPPY SUMMER!