Welcome to the monthly series of book suggestions from the Bossier Parish Libraries. Once a month the library will suggest books for your kids, teens and yourself! All of these books are available to check-out for free with your library card.

It's important that kids keep reading, for education and to help them grow their imagination. And for us it can help escape our everyday chaos.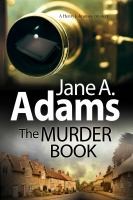 Adult Fiction: "The Murder Book" by Jane A. Adams

Murder specialist Henry Johnstone is called from his London office to investigate a triple murder in the small town of Lincolnshire. Johnstone and his assistant carry a murder bag with forensic tools to aid in the investigations they are called to work. Johnstone keeps a murder book to record his findings and thoughts. 
 
A woman, her young child, and a man are found buried in shallow graves in the rubble of a construction site. Meanwhile, another murder takes place on an estate in the same town, the son of a wealthy landowner. 
  
The triple murder is a tough case by itself which requires them to interview a party of eighty or so people. The second leaves Johnstone with conflicting thoughts. Both murders carry severe consequences.

If you like British authors, I highly recommend Jane A. Adams' work. She is an excellent mystery writer.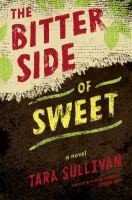 Young Adult Fiction: "The Bitter Side of Sweet" by Tara Sullivan (Not AR)

Where does chocolate come from? A large percentage comes from the Ivory Coast in Africa. Cacao plants produce large pods that are harvested for their seeds that are fermented, dried, and processed to make cocoa and cocoa butter in its various forms. 
 
Brothers Amadou and Seydou, ages 12 and 6, are from a poor family in drought ridden Mali. Like many children, they set out to find work which takes them to a cocoa plantation. Forced into labor harvesting "cocao" pods they and twelve other boys suffer at the hands of the bosses who run the plantation. Two years after they begin working they are still there unable to leave. Then one day a girl arrives at the camp and things begin to change. 
  Khadija is a "wildcat" of a girl fighting to get away the moment she arrives, which lands her in big trouble. She and Amadou are paired together with Khadija causing huge problems for them both. By the second week they call a truce and begin to plot how to get away from the camp.
This story is based on facts about the cocoa industry. It is a cruel, life threatening way of life for many children. The story itself is about the human spirit and will to survive. An amazing read.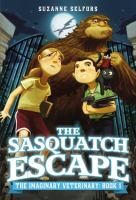 Children's Fiction: "The sasquatch Escape" by Suzanne Selfors (AR: B.L.:4.2; PTS: 4.0)

This is Book 1 in the series The Imaginary Veterinary. Ben Silverstein is spending the summer with his grandfather in a sleepy little town where Ben is sure to be bored to death. That is until he meets Pearl Petal a girl known for getting into trouble. Grandfather warns Ben to be careful hanging out with Pearl. 

Grandfather's cat brings home what looks like a mouse, but turns out to be a baby dragon. Ben shows it to Pearl and the two set out to find a pet hospital to repair its injured wing and tail. The only hospital they know of is Dr. Woo's Worm Hospital that is set up in the old button factory at the end of town.

Mr. Tabby opens the gate to the hospital and lets the kids bring the baby dragon in for help. This sets off a chain of events that is unbelievable and fantastical. The only problem is they are sworn to secrecy and cannot tell anyone about it. 
This is a fun series with factual information in the back of the book with short chapters on Creature, Science, and Creativity Connections to the story. It is a great way to incorporate all of these elements into an adventurous story.